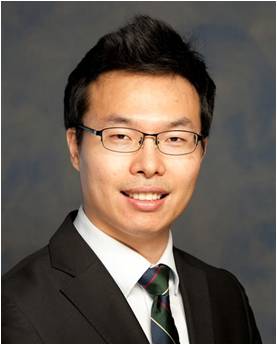 Sean Lee
Novick, Kim & Lee, PLLC/Patent Attorney
Mr. Lee is a partner lawyer of Novick Kim & Lee and has experiences specialized to the intellectual property law and performs the duty of patent application, intellectual property right disputes, license, writing opinions on violation & non-violation, and customer consultation.

He subrogated major clients such as Samsung and has specialized experiences to mechanical, electric, and electronic technology including the secondary battery, solar cell, camera, electric car, PDP, military surveillance equipment, RFID tag, turbine system, TV mounting equipment, LED, AMOLED, and ship structure.

Mr. Lee has been providing customers with high-quality consulting for the intellectual property right portfolio, intellectual property right-related business, and international patent strategy.
He had worked at Lee&Mock Patent Corporation in Korea before joining Novick, Kim & Lee and was trained in Mingaensure office in China, which makes his international experiences abundant.

He studied Mechanical Engineering at Seoul National University and graduated from Handong International Law Graduate School with distinction(Cum Laude).
He is a lawyer in California and Missouri and a patent lawyer registered in U.S Patent Office.

Currently, he is introducing the solution associated with work station, super computer, and cloud computing at Professional Solution Group of NVIDIA and building a demo center at college and institute and generalizing the business based on the win-win strategy while leading channel partners. He is taking initiative of introducing the GPU-based technology as a director of Korea Society for Computational Sciences and Engineering and initiator of Korea Graphics World Forum, and expanding the relevant network.

He has lived in Japan for 8 years and is fluent in Korean, English and Japanese.